Started in 2013,Zhongrui is an expert in manufacturing precision bright annealed seamless stainless steel tubes. Its products have been widly used and applied in various industries such as chemical, food and beverages, automobile, power&energy and petrochemicals. Through the years, ZhongRui has been catering high quality products and excellent services to its customers and it has been appreciated by Zhongrui′s customers for its outstanding performances.

Zhongrui has always been trying to save cost for its customers while making no compromise on product quality by improving and perfecting its production system and bringing in new technologies since it started. Zhongrui will, as always, put its customers' interest as its core interest and continuously serve its customers by offering customers the highest product quality per value.

Responsibilities
Aa a company today, we are aware of that a sustainable growth together with our employees and customers is essential. We are convinced that we can shape a sustainable future with our employees by offering our employees social insurance and providing them a healthy and safe working environment; and we can shape a sustainable future with customers by sharing them with our successes. In our operation, we have always been striving to find more sustainable solutions to a more prosperous future for our company while bettering the lives of our workers.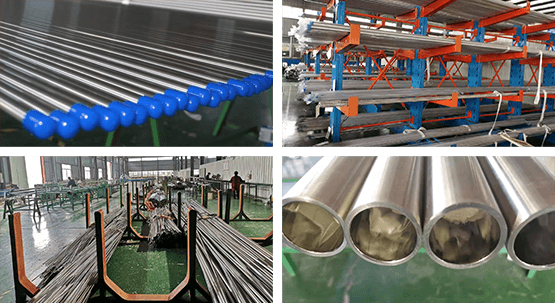 Approvals and Certificates
ZhongRui is an ISO 9001, TUV certificated manufacturer.
Main Products
●Instrumentation tubes
●Heat exchange tubes
●High purity tubes
●High precision tubes
Market Currently Served
China, US, South Korea, Taiwan, middle east, Malaysia, Singapore

Hot News